*Note* It is with both fear and trepidation that I write this post. I may lose "friends" or "blog followers" by sharing such a painful (and shameful) part of my past, but I also feel prompted by the Holy Spirit to share our story so that others may know the truth, learn from our stumbling, and perhaps choose a different path.
I only ask, that if you are not Catholic, or even a "faithful" Catholic that you reserve judgment, and if you choose to comment, do so kindly. Whether or not you agree with the Teaching Authority (The Magisterium) of the Catholic Church is not what this post is about. While not originally a "Catholic blog", "her Little Ways" has evolved from miscellaneous "mommy blogger" to "Catholic blogger"...written by a sinner...growing in faith and love for the Catholic Church...and striving daily toward living a life of holiness. I thank you in advance for displaying grace as I tackle this sensitive topic.
All of us are broken.
All of us are sinners.
But for some of us, our sins walk around on the outside of our bodies every.single.day.
But the beautiful thing about Christianity, and specifically Catholicism, is that we can be forgiven. That absolution can be granted. That healing can take place.
To place on those who mourn in Zion
a diadem instead of ashes,
To give them oil of gladness in place of
mourning,
a glorious mantle instead of a listless
spirit.
They will be called oaks of justice,
planted by the Lord to show his
glory.
Out of ashes beauty will rise.
Out of infertility, IVF, and separation from God (our ashes) a good and holy child, additional blessings, and a return to/deepening of the Faith (beauty) will arise.
Life is a journey. One that is filled with amazing highs and incredible lows. But a journey that is always best walked with God.
The First Big Low
Not one ever "expects" to get an infertility diagnosis. Especially if there has been no previous problematic history with either spouse.
After four years of recurrent miscarriage, our OB/GYN referred us to an infertility specialist. At 33, I wasn't getting any younger and I was already in a "race against the clock". (Already, this gives you a peek into my mindset...
I'm in control...I make the rules...I will do everything according to my will
...etc., etc.)
Never works out that way...does it?
So, after undergoing lots of tests, we come to the conclusion that I am not the problem.
What? My spouse is the problem?
Wait, I didn't sign up for this. I mean, I know I stood at the altar and entered into the marriage covenant, "For better and for worse...for richer and for poorer...in sickness and in health" but I meant for all those struggles that come with child-rearing or with dealing with a spouse that leaves the toilet seat upright and toothpaste in the sink or when we lose our parents or God-forbid a child.
Not that I would be
childless
...
I'll never forget the
specialists
words coming over my cell phone as I sat in my red Saturn SUV in a grocery store parking lot. "We are so sorry, Valerie, but Chris and you have a less than 1% chance of ever conceiving children on your own. Dr. B suggests either going straight to IVF or using donor sperm."
Donor sperm? I wanted to vomit. My world came crashing down around me.
An Incredible High
As my husband and I came to terms with our diagnosis (because infertility truly is a couple's diagnosis...not a him or her issue), we vowed we would exhaust all medical avenues to conceive our child. Regardless of the cost.
How little did I know how much this choice would actually cost.
We
knew
that God wanted us to have children. After all, our Heavenly Father
would not allow man to create and design such a science without his consent. Isn't God the creator of all things???!!! Infertility specialists were the hands and feet of Jesus...bringing joy and happiness and babies to infertile couples...right?
Needless to say, both my husband and I were poorly catechised in this area of our faith.
Abortion...absolutely wrong.
But, IVF...
We never even
thought
that this might be wrong. We truly believed in our hearts that this was God's way of allowing infertile couples to experience and bring about new life. We never even considered all the steps of the process that are sinful in and of themselves...and how much life is actually destroyed in the process.
But I'm getting ahead of myself. Way ahead.
I'll skip the sordid details, but suffice to say that in November of 2003 we underwent a successful IVF procedure.
On August 4, 2004 the sweetest, most precious, most-wanted/prayed for baby (ever!) entered into the world. All glorious 6 lbs. 12 oz. of her. With blonde hair, blue eyes, and the most delicate fingers I had ever seen. She made our "family" complete and we were ever grateful to God.
He
had answered our prayers!
Mary Catherine, 3-days Old, Coming Home from the Hospital
Prayers answered, our family complete, we paraded our "medical miracle" around like an IVF badge of courage sharing with anyone and everyone our story of how God had answered our prayers through science.
Little did we know what "lows" were still in store for us...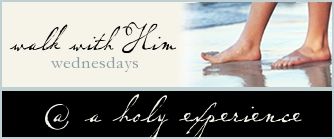 As this may be a lot for many of you to digest...both those of you who do not understand or accept the error of my ways or why the Catholic Church even has a say, or those of you who are shocked and reeling from my "confession", I only ask for your grace and prayers and that you return tomorrow for, "the rest of the story."